CIVIL NDT TRAINING INSTITUTE IN CHENNAI - PRACTICAL PHOTOS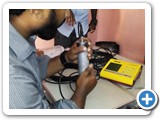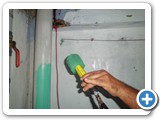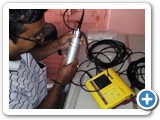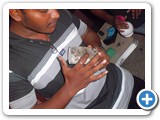 web gallery lightboxby VisualLightBox.com v6.0
NDT FOR CIVIL ENGINEER (CIVIL NDT - NON DESTRUCTIVE TESTING )
CIVIL NDT METHODS
NON DESTRUCTIVE TESTING (NDT) SECTION AS PER (ISO - 9712 STDS /BIS CODES AND ASTM CODES)
1. ULTRASONIC PULSE VELOCITY TESTING
2. REBOUND HAMMER TESTING
3. HALF CELL POTENTIAL TESTING
4. PROFOMETAR TEST (or) COVER METER TESTING
5. CARBONATION TESTING
(Classes will be taken as per INDIAN STANDARDS AND AMERICAN SOCIETY FOR TESTING MATERIALS (ASTM) CODES)
ONSITE TRAINING :
TWG GROUP GIVING 100 % NDT - ALL METHODS PRACTICAL TRAINING
DURATION : 10 - 15 Days
CERTIFICATION :
CIVIL - NDT certificate is issued by TWG GROUP
ADMISSION REQUIREMENS :
The courses as a whole mentioned by TWG in course of the cyber space are carried out in variety of schedules in an annum
Regular time schedule for students will be 10.00am to 1.00pm
The students are requested to submitted copies of up-to-date passport size photo.
Online registration is also acceptable in respect of outstation students.
All the prospective students are advised to submit the properly furnishes enrolment form accompanying the copies of documents of all supporting education qualifications.
We stick to student teacher ratio of 5:1 in each batch with the object of endowing individual and personalized care in respect of every student from the part of tutor.
Pupils altogether are instructed to bring scientific calculators to class on regular basis.
Course fee cover cost of basic study materials, requisite stationery, extreme practical and theory in case of necessity.
PLACEMENT AND CAREER MANAGEMENT SERVICES :
PLACEMENT WEBSITE - CLICK HERE